Saturday, August 27, 2011
The Rear View Mirror Works...
Addicts... Any kind... From the 'depths and degradations' of Heroin addiction to the typical American compulsively consuming 'Stuff' they're told they must have.

As they spin out of control they attempt to micromanage, control, assign responsibility to, and blame everyone but themselves.

Responsibility-for-their-own-actions while simultaneously maintaining the addiction is not possible.

[Click the image for source and comments @ Adbusters Magazine, Journal of the Mental Environment]
Tuesday, August 2, 2011
Today is Day 5 of International Dadaism month...
IDM is not one consecutive month, but rather celebrated each year on February 4, March 28, April 1, July 15, August 2, August 7, August 16, August 26, September 18, September 22, October 1, October 17, and October 26. zimzim urallala zimzim urallala zimzim zanzibar zimzalla zam.
More zivwohwowie @ WikipediaThis is Auntie Imperial saying: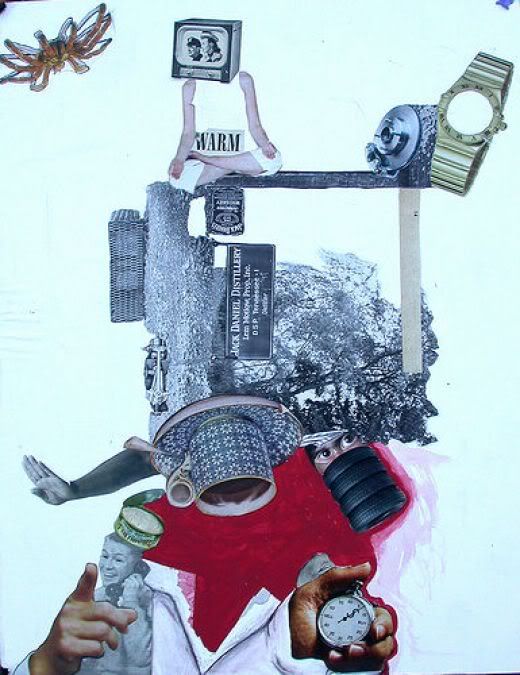 And don't forget to take it easy... But TAKE IT!
Labels: Art, DaDa, DaDaism, Holiday, International Dadaism Month, Modern Art, Zimzalla Zam, Zimzim