Thursday, April 8, 2010
(Note:
Many U.S. citizens have expressed fear, some realizing for the first time that North Dakota has thousands of weapons capable of reaching any major American city within minutes.
)
"North Dakota, still in its cultural infancy, cannot be trusted to responsibly handle weapons of mass destruction," French President Jacques Chirac said. "We are talking about a place that doesn't even have a Thai restaurant or movie theater that shows foreign films, but still they have the resources to build thousands of warheads. Do not believe their claims of being 'The Peace Garden State.'"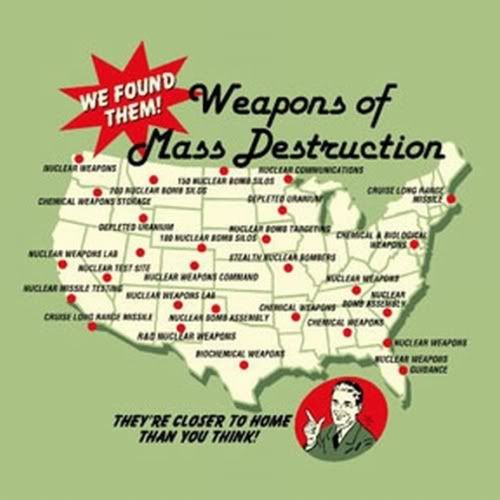 BISMARCK, ND—The stage was set for another international showdown Monday, when chief U.N. weapons inspector Hans Blix confirmed that the remote, isolationist state of North Dakota is in possession of a large stockpile of nuclear missiles.
"Satellite photos confirm that the North Dakotans have been quietly harboring an extensive nuclear-weapons program," said Blix, presenting his findings in a speech to the U.N. Security Council. "Alarmingly, this barely developed hinterland possesses the world's most technologically advanced weapons of mass destruction, capable of reaching targets all over the world."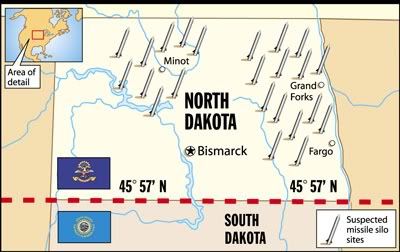 After initially offering no comment on the report, North Dakota officials admitted to having a stockpile of 1,710 warheads at two military sites and confirmed that the state has been home to an active nuclear-weapons-development program for decades.
Blix called the revelation a "terrifying prospect for the world at large."
Within hours of the announcement, U.N. Secretary-General Kofi Annan urged North Dakota to abandon its program.
"This is clearly an excessive number of weapons for a place like North Dakota to possess," Annan said. "In this post-Cold War environment, we should be moving away from nuclear proliferation among developing states."
<< In Full >>
Posted by

Auntie Imperial
at 5:27 PM