Friday, March 26, 2010
Update:
BAGHDAD — A U.S. soldier who threatened to shoot fellow troops and sent the Pentagon a violent rap song he wrote to protest plans to send him back to Iraq has been thrown out of the Amry, officials said Saturday.

The dismissal for misconduct means Spc. Marc A. Hall will avoid criminal charges but lose all military benefits earned over at least four years of service, including an earlier tour in Iraq.

Army spokesman Lt. Col. Eric Bloom said Saturday that top brass decided to discharge Hall instead of taking him to trial in part because he admitted his guilt... MORE
---
U.S. Army jails HipHop rapping soldier Marc Hall in Kuwait for seeking PTSD help
[Donate to help defend Marc - 146 people have given $5,408 (March 26 2010).
Because the Army kidnapped Marc to Kuwait for trial, we will need to raise at least $10,000 to provide a civilian defense lawyer. Critical expert witnesses to could be another $5,000, in addition to the $4,600 already spent.]



Courage to Resist. March 25, 2010

"US Army Specialist Marc A. Hall sits in a military brig at Camp Arifjan, Kuwait, facing an imminent court martial for challenging the US military's Stop-Loss policy in a song — his pre-trial hearing was held last week on March 17. Yet it was not the hip-hop song he wrote criticizing the Stop-Loss policy that landed him in trouble.


What put the 34-year-old New York City native in the brig were his persistent assertions of inadequate mental health care that culminated in a Dec. 7 complaint to the Army Investigator General.

Just five days later Hall was charged with violating "good order and discipline" at Fort Stewart, Georgia, and was shipped out of the country.

Hall's court martial is likely to occur late April or early May.

The jailing occurred a full five months after Hall wrote a rap song protesting the Stop-Loss order that halted his discharge after he served his country for 14 months of combat in Iraq.

Hall was charged with 11 counts of "communicating threats" related to the song and has since been charged with violating Article 134 of the Uniform Code of Military Conduct. All the alleged violations occurred between last July and December, yet not one warranted warning, counseling, or non-judicial punishment at the time.
.
.
.
"...the military took the nearly unprecedented step of moving Hall overseas for court martial, instead of putting him on trial in Georgia where the alleged threats occurred.

On Feb. 26 Hall was put on plane to Iraq and transferred to Kuwait for pre-trial confinement. This put him out of reach of his civilian legal defense team, friends, and family. It will also make it extremely hard for defense witnesses to appear at trial on his behalf.



"Not just the Constitution, but the rules for courts-martial, prohibit prosecutors from holding a court martial in a combat zone as pretext for depriving an accused of a public trial, counsel of his choice and necessary witnesses,"

said Hall's attorney David Gespass, President of the National Lawyers Guild.

"Whatever the Army may claim, that is exactly what the Army is doing..."

Read More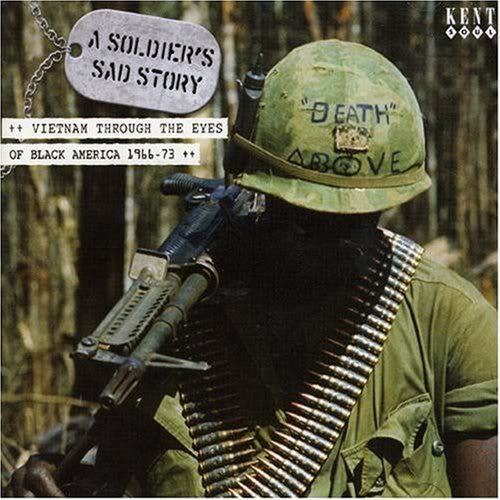 [African Americans Sang About The Vietnam War Too]