Wednesday, March 10, 2010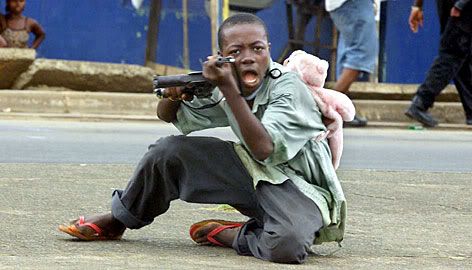 "New York - At least half of the World Food Programme's food supplies to Somalia's needy people has been diverted by unscrupulous contractors, radical Islamist militants and even UN staff in the country, the New York Times reported Wednesday.

The Times said an unpublished report by the UN Security Council would recommend that UN Secretary General Ban Ki-moon launch an investigation into WFP's operations in Somalia considering the severity of the food aid diversion."
[
In Full

]
Why DOES Somalia NEED "food aid"?
Wednesday, June 4, 2008


The WTO, World Bank, and IMF - Destroying African (or 'your third world country's name here') Agriculture
Walden Bello, FPIF

U.S. Agriculture Secretary John Block put it at the start of the Uruguay Round of trade negotiations in 1986, "the idea that developing countries should feed themselves is an anachronism from a bygone era. They could better ensure their food security by relying on U.S. agricultural products, which are available, in most cases at lower cost.

[In Full] (An excruciatingly detailed analysis of exactly how the West raped Africa's agricultural economy)