Friday, October 15, 2010
F'rinstance...
To meet climbing global requirements, OPEC will have to increase its output from 30 MBD to at least 50 MBD. Significantly, no OPEC nation, except perhaps Saudi Arabia, is investing sufficient sums in new technologies and recovery methods to achieve such growth. Some, like Venezuela and Russia, are actually exhausting their fields to cash in on the bonanza created by rapidly rising oil prices. (p. 26)

A severe energy crunch is inevitable without a massive expansion of production and refining capacity. While it is difficult to predict precisely what economic, political, and strategic effects such a shortfall might produce, it surely would reduce the prospects for growth in both the developing and developed worlds. (p. 28)
Well, the amounts needed from OPEC are quite, shall we say, 'ambitious,' as they amount to an additional two Saudia Arabias coming on line in order to make up the shortfall. A massive crunch is not otherwise avoidable.

Let's be honest; there are no more Saudia Arabias to be found...
Future Chaos: There Is No "Plan B"
by Chris Martenson

Fri, 15 Oct 2010
Note: This article builds on my recent report, Prediction: Things Will Unravel Faster Than You Think. It explores the coming energy crunch in more detail by looking at existing government planning and awareness, and the implications of what international recognition of Peak Oil as early as 2012 might mean.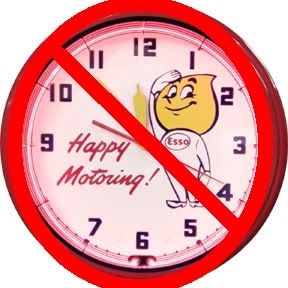 The hard news is that there is no "Plan B." The future is likely to be more chaotic than you probably think. This was the primary conclusion that I came to after attending the most recent Association for the Study of Peak Oil & Gas (ASPO) in Washington, DC in October, 2010.
The impact of Peak Oil on markets, lifestyles, and even national solvency deserves our very highest attention - but, it turns out, some important players seem to be paying no attention at all.
ASPO conferences tend to start early, end late, and be packed with more data and information than should be consumed in one sitting.
Despite all this, I was riveted to my seat. This year's usual constellation of excellent region-by-region analyses confirmed what past participants already knew: Peak Conventional Oil arrived a few years ago, and new fields, enhanced recovery techniques, and unconventional oil plays are barely going to keep up with demand over the next few years.
But there were two reports that really stood out for me.
The first was given by Rear Admiral Lawrence Rice, who presented the findings of the 2010 Joint Operating Environment (a forward-looking document examining the trends, contexts, and implications for future joint force commanders in the US military), which spends 76 pages summarizing the key trends and threats of the world.
"Energy" occupies six of those pages, and Peak Oil dominates the discussion.
Among the conclusions (on page 29), we find this hidden gem, which uses numbers and timing that are eerily similar to those that I put forth in my April 2009 report,
Oil - The Coming Supply Crunch
:
By 2012, surplus oil production capacity could entirely disappear, and as early as 2015, the shortfall in output could reach nearly 10 MBD. (Source)
In Full, At EnergyBulletin.com